This post is part #1 of the series Cleaning Typewriter:
Few years ago I found this typewriter in a flea market, without double thinking I got it, as it would be nice to have a working old typewriter. According to the seller, the typewriter was functional and a quick cleaning should be enough to use it, thus, I put it aside for "later". Fortunately, this later has come.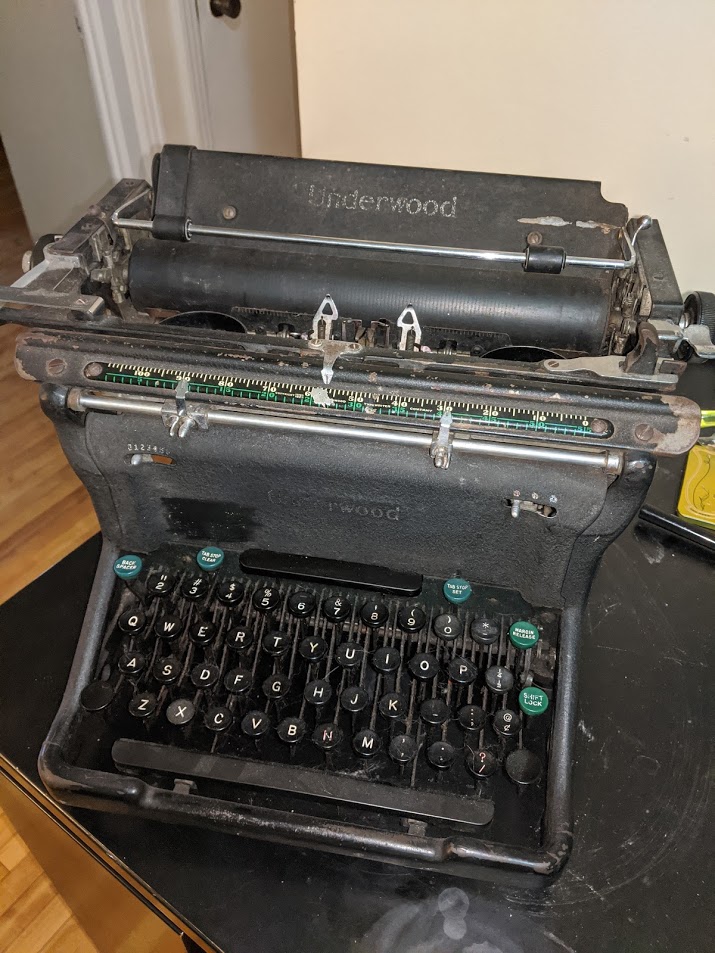 Starting point.
This post the is first post of a Series where I'm going to document the cleaning process. By the end, I should have a nice old typewriter in working conditions, or a at least and nice pictures of how I mess with it. Without further delay, the beginning of the journey.
Identifying the typewriter
Well, I'm ready to start to clean it. But I need (or at least I think) to know how it works in the big picture, the component parts, and how they work together. Thus step, tracking the model and manual. The typewriter's brand is Underwood, and has the serial number S11-5784XXX. The S makes reference to the Model S, indeed the look matches other typewriters from that model (link). The 11 just refers to the carriage lenght (11"). And 5784XXX narrows the production date to 1945, between July and December (according to: database 1 and database 2).
Searching for information, I found this amazing documents related to this specific model, and others that are similar:
After reading some the user manuals, items 1 and 2, I got the conclusion that the major parts of the typewriter are working well, although it seems to be a problem with the Variable Line Spacer Button, number 29 in the image below. The next step is to read the maintenance and repair to have a good idea from where to start.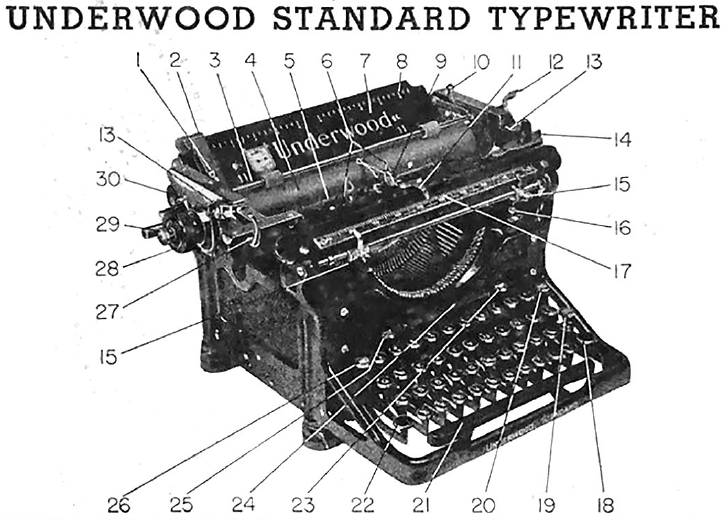 Principal Operative Parts of the Underwood Standard Typewriter.
Series Cleaning Typewriter: